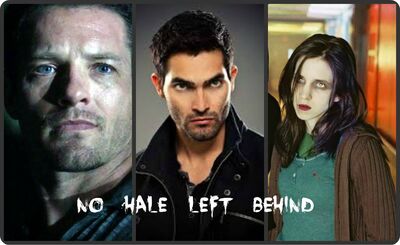 No Hale Left Behind is a Fanmade mini-series Created by FanOfAll on Quotev and on this wiki. The story centres around  17 year old Rose Hale as she struggles with her Derek, the pack, her own sexuality and what's this mate thing Derek is so afraid of? 
Derek Hale
Peter Hale
Allison Argent
Scott McCall
Kate Argent
Danny Mahealani
Jackson Whittemore
Ad blocker interference detected!
Wikia is a free-to-use site that makes money from advertising. We have a modified experience for viewers using ad blockers

Wikia is not accessible if you've made further modifications. Remove the custom ad blocker rule(s) and the page will load as expected.