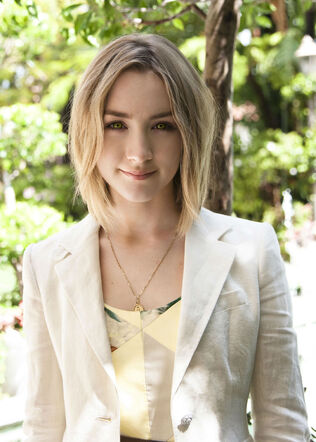 "6'6,110 lbs. Sugar and spice, with hands like a vice. Meet Prue. My newest little monster." Deucalion on Prue Aberdeen.

Pruedence Aberdeen or Prue is an alpha in the Alpha Pack. Prue has an astonishing height for a teenage girl.  It is implied she suffers from a mild form of Gigantism,  and is even taller than Derek, but not by much. She has recently undergone surgery to halt this and it seems to be successful.  had, she not had this surgery, doctors estimated she would have been at least 7-8 feet tall by her 20th birthday.  She is revealed toi be very wealthy, driving a Lamborghini Murcielago and lives in mansion. Her father is CEO at an automotive company(presumably Lamborghini) and owns several estates across America. She has a large inheritance and is taking several business courses in order to one day own the family business.
Prue is first introduced as the newest Alpha in the Alpha pack.
Ad blocker interference detected!
Wikia is a free-to-use site that makes money from advertising. We have a modified experience for viewers using ad blockers

Wikia is not accessible if you've made further modifications. Remove the custom ad blocker rule(s) and the page will load as expected.